NEWS
exhibition: 24 november  - 21 december 2018
The association le Tireur d'épine, rue Haute 23, 1422 Grandson (Swiss) organize an exhibition-sale of my works
from November 24 to December 21, 2018, at the Grandson Medieval Church
Open from 14 to 17 hours every day except Monday.
Presence of Jean-Pierre Augier from November 24 to 28 and from December 18 to 21 from 10 to 12 am and from 2 to 5 pm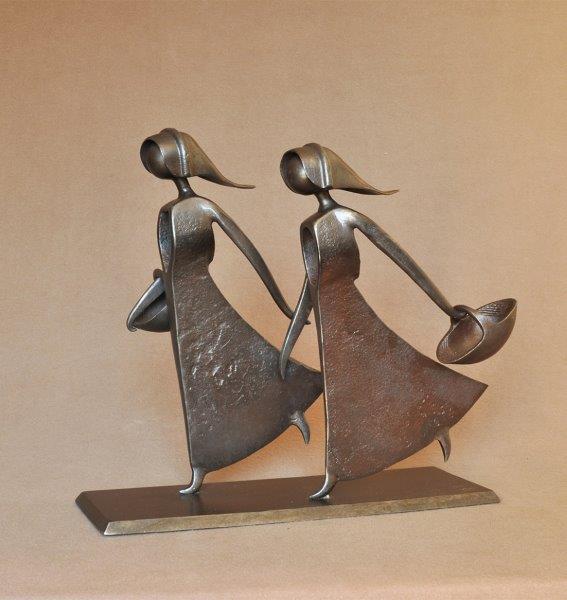 "Sur le chemin de la foire"  poster for Grandson
____________________
A new approach of Jean-Pierre Augier's work: "Rencontre avec le sculpteur" article on the "Salade niçoise" web site, at this address: http://www.salade-nicoise.com/rencontre-avec-jean-pierre-augier-sculpteur/
A new book has been published: "Jean-Pierre Augier ou l'art de voir" written by Pierre Rouyer, Editions du Grand Saint-Bernard.
You can order it right away on the "Books for sale" page (€45, €5 shipping for France).